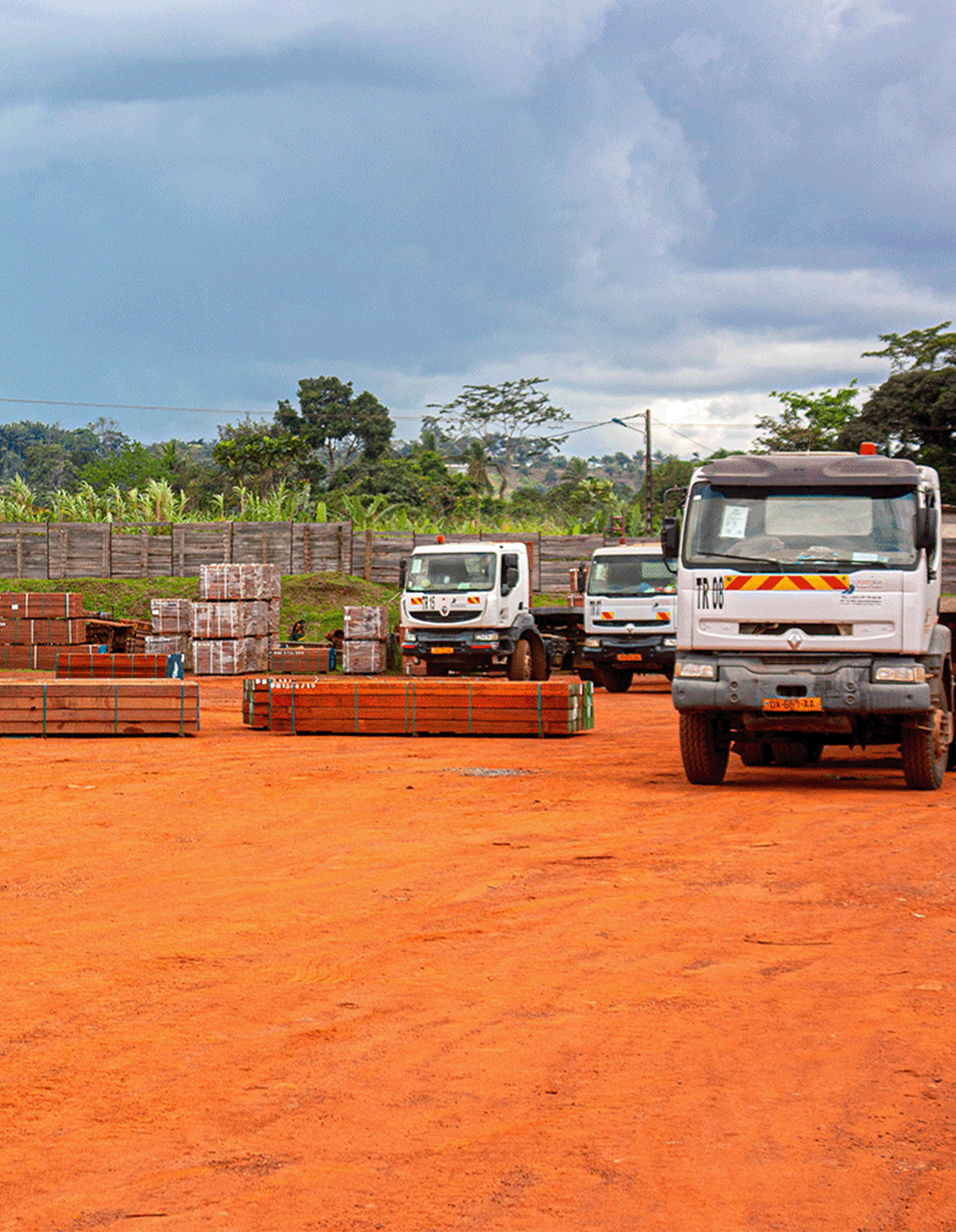 Storage
Discover our capabilities Located at the Port of Owendo Libreville, our 10,000m² storage space + and additional 2000m² warehouse fully automated!) meets all your storage needs. Warehouse:
Individual or professional, from a pallet to a full aisle, from a few days to several months, your goods or furniture are kept dry, protected from humidity and dust, and protected 24 hours a day by a powerful alarm system. even by a container.
Our inbound/outbound scanning system allows us to have optimal stock management while knowing in real-time where your goods are located.
Our warehouse is open 7 days a week from 6 a.m. to 6 p.m.
A package/goods to drop off / pick up outside of our opening hours? Take advantage of our new outdoor code locker service!
A large storage space at your disposal
Lack of space to stock merchandise can be a problem for distribution companies. LogistiGa is at your side to provide you with solutions for your needs.
We have a 10,000 m² warehouse. We provide you with the space you need to store your products and goods. We take charge of your items while ensuring their safety. A team will take care of receiving your goods while performing qualitative and quantitative checks. We then digitally record your deliveries. As a guarantee of our professionalism, we organize the storage of your products according to well-established techniques and flow possibilities.